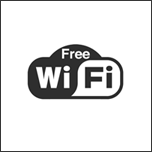 The villa Puig Blanc is a rustic Mallorcan style located in the hinterland of Muro on the top a Hill give you the most magnifciente views over the bayo f playa de Muro all the way to Alcanada (Alcudia).
When entering the 3 bedroom 4 bathroom house, the generous architecture is revealed with high ceilings and an entrance hall, wich leads off to the bedrooms and bathrooms, salon and kitchen.
The master suite is located first on the left of the entrance hall leading round you will find the espacious en-suite bathroom with a bath. The main bedroom offers a double bed with direct access to the outside.
Walking along the corridor you have a Little toilet to your right and to the left you will find the single bedroom with again its own en-suite with a woalk…